These are the 19 most popular YouTube stars in the world
YouTube is the new TV.
Since 2005, YouTube has become the de facto launchpad for the next generation of celebrities.
Stars like PewDiePie, Jenna Marbles, and Yuya have racked up millions of subscribers over the years through a direct relationship with their fans.
From comedians to gamers to vloggers of all kinds, YouTubers have generally built their followings outside of the control of media giants, even if they are now signing big deals with those companies. And there is power and independence in having that huge fan base.
To get a closer look into which stars rule YouTube, we looked at the SocialBlade rankingsto see who had the most subscribers. We focused on independent YouTube stars, disregarding YouTube channels like mainstream music artists.
Here's how the new generation of YouTube stars stacks up in 2018:
Nina Godlewski, Harrison Jacobs, Maya Kosoff, and Nathan McAlone contributed to earlier versions of this post.
No. 19: Fine Brothers Entertainment (FBE) — 16.7 million subscribers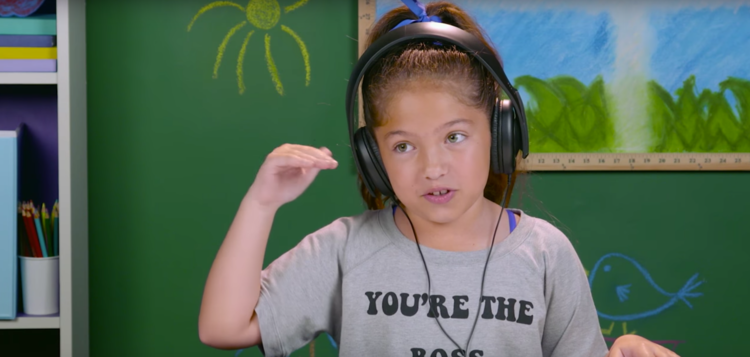 Subscribers: 16.7 million
Brooklyn natives Benny and Rafi Fine are the two online producers/writers/directors who created the successful React video series. In React's various iterations — Kids React, Teens React, Elders React, and YouTubers React — the brothers show viral videos to people and film their reactions. In 2016, they were involved in a controversy over trying to copyright the React video form that drew widespread backlash and led to a campaign to unsubscribe from the duo's channel.
No. 18: KSI — 17.5 million subscribers
Subscribers: 17.5 million
As a teenager, Olajide Olatunji would play EA Sports' line of FIFA video games for hours on end in his parents' home. In 2009, he began uploading footage of himself playing and commentating to YouTube, under the username KSIOlajidebt : a combination of a "Halo" franchise clan, his first name, and British Telecom. His boisterous, goofy nature captured fans around the world.
No. 17: DanTDM — 17.7 million subscribers
Subscribers: 17.7 million
2017 estimated salary: $16.5 million
26-year-old Daniel Middleton, known as TheDiamondMinecart, is a popular YouTuber focused on the game Minecraft. Middleton posts daily reviews and gameplay videos . Last year, he had a world tour that included four sold-out nights at the Sydney Opera House. He was also 2017's highest-paid YouTube star, according to Forbes.
No. 16: JennaMarbles — 17.83 million subscribers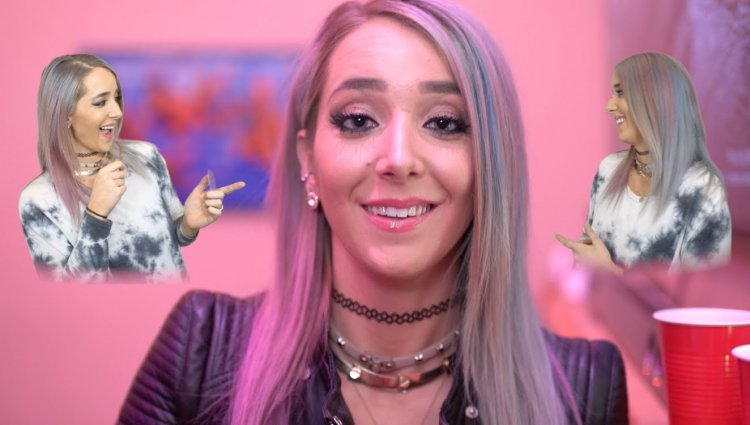 Subscribers: 17.83 million
JennaMarbles (real name Jenna Mourey) has long been one of the most recognizable stars on YouTube. Though she started her career with BarStool Sports , Mourey soon moved into video after posting "How to Trick People into Thinking You're Good Looking," which quickly blew up. Her channel features comedic videos about being a young millennial woman.
No. 15: Jacksepticeye — 17.89 million subscribers
Subscribers: 17.8 million
Seán William McLoughlin is a 27-year-old Irish game-based YouTube star who initially came to fame when PewDiePie mentioned him in a video in 2013. McLoughlin calls himself the "most consistently energetic videogame commentator on YouTube" and has bright green hair.
No. 14: Felipe Neto — 18.7 million subscribers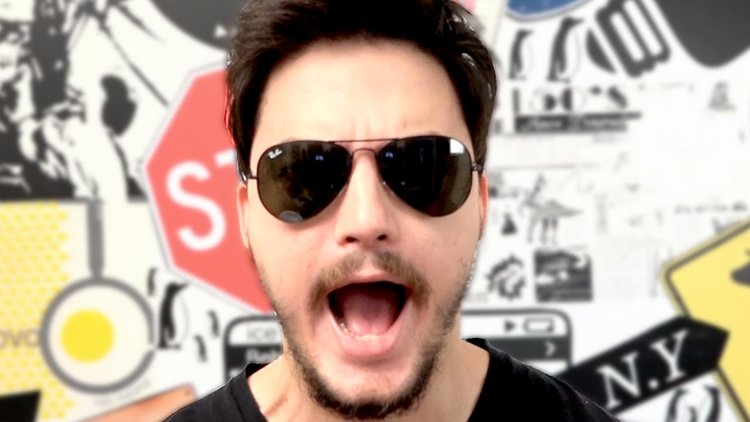 Subscribers: 18.7 million
Felipe Neto is a 30-year-old Brazilian vlogger and comedian. In 2012, his YouTube channel became the first Brazilian channel to hit 1 million subscribers . He released a Netflix original comedy special, "My Life Makes No Sense," in 2017.
No. 13: Markiplier — 19.5 million subscribers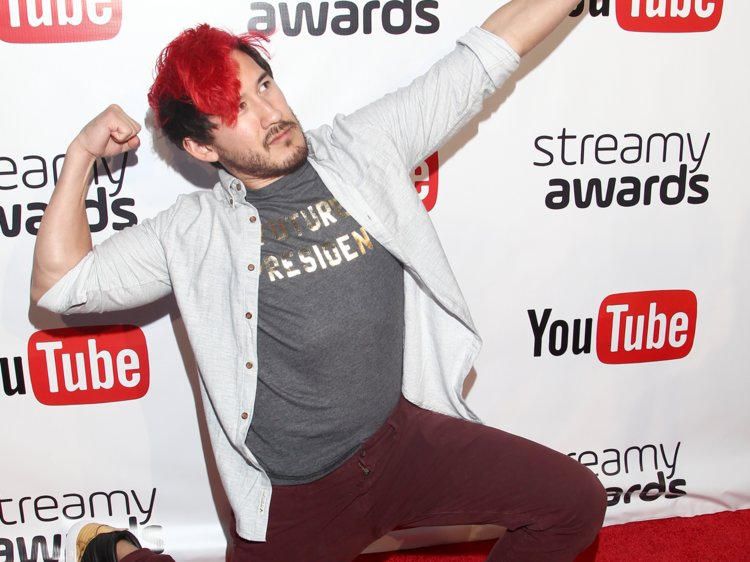 Subscribers: 19.5 million
2017 estimated salary: $12.5 million
Mark Fischbach, known as Markiplier, is a YouTuber focused on gaming. He has an energetic style, and his site has over 18 million followers. Fischbach has ambitions beyond YouTube, as well. He once told Variety that he wanted to "push [himself] into music and acting."
No. 12: NigaHiga — 20.4 million subscribers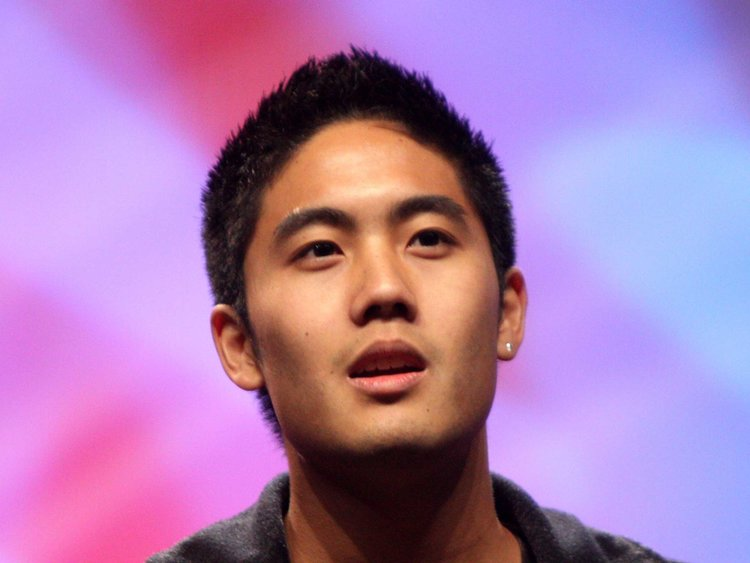 Subscribers: 20.4 million
Ryan Higa, who goes by the username NigaHiga , was one of the first major YouTube stars. Higa produces a variety of comedy videos, including sketches, music videos, and short commentaries on pop culture . His videos have high production value and a professional touch, with a quick, funny, and incisive sensibility.
No. 11: Yuya — 20.5 million subscribers
Subscribers: 20.5 million
Yuya is a 24-year-old Mexican beauty vlogger. She posts makeup, hair, and other beauty tutorials, and has a secondary channel where she talks about her day-to-day life. Yuya's beauty-tutorial channel has featured her in Vogue and on Mexican television .
No. 10: Vegetta777 — 20.8 million subscribers
Subscribers: 20.8 million
Samuel de Luque is a wildly popular Spanish YouTuber who has become known for his voiceovers of gameplay videos for "Minecraft," "Saint's Row," and "Battlefield." His signature style is to create elaborate narratives and histories for the characters in his video games to make them "like a movie."
No. 9: VanossGaming — 22.3 million subscribers
Subscribers: 22.3 million
2017 estimated salary: $15.5 million
VanossGaming (or Vanoss) is the YouTube name of Evan Fong, a 25-year-old Canadian. While not much is known about Fong, he posts comedy videos that show him playing various video games. What sets his videos apart is the quality of his editing — he frequently posts montages that compress his hours of gaming into one compact video of funny moments.
No. 8: Smosh — 22.6 million subscribers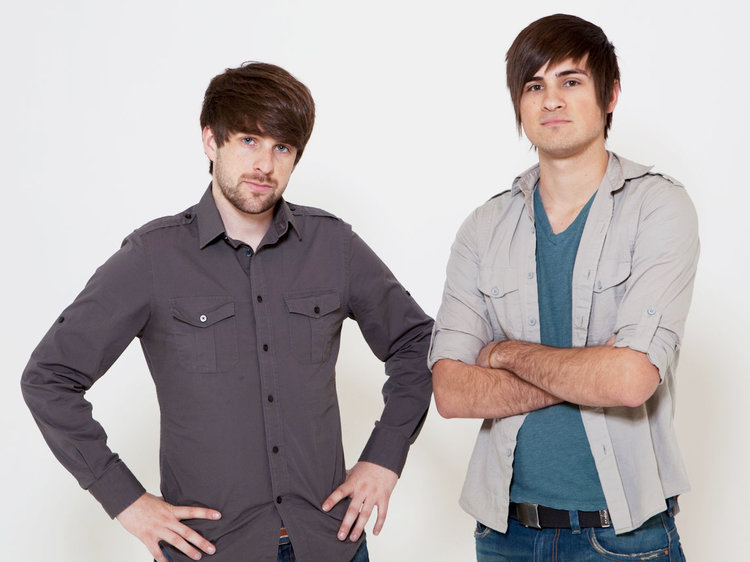 Subscribers: 22.6 million
2017 estimated salary: $11 million
Smosh , started by comedy duo Ian Hecox and Anthony Padilla, was one of the first YouTube sensations, becoming well known for the duo's slapstick comedy videos that parodied video games and pop culture.
Anthony Padilla left the Smosh channel in June 2017 to create his own solo YouTube account, which now has over 2 million followers.
No. 7: Fernanfloo — 26.2 million subscribers
Subscribers: 26.2 million
Fernanfloo — Luis Fernando Flores — is a YouTube star from El Salvador known for his gameplay videos and wacky antics. His dogs sometimes make appearances in his videos.
No. 6: Dude Perfect — 26.5 million subscribers
Subscribers: 26.5 million
Dude Perfect is a channel from twins Cory and Coby Cotton and three of their college friends from Texas A&M, all of whom are former high school basketball players. They do sports tricks and comedy, some of which makes fun of sports stereotypes.
No. 5: Canal KondZilla — 26.6 million subscribers
Subscribers: 26.6 million
Konrad Dantas, the 29-year-old Brazilian music video director known as Canal KondZilla, has one of the fastest growing pages on YouTube. His first upload to the site came in 2012 with a music video for the Brazilian rapper Nego Blue.
No. 4: Whinderssonnunes — 26.7 million subscribers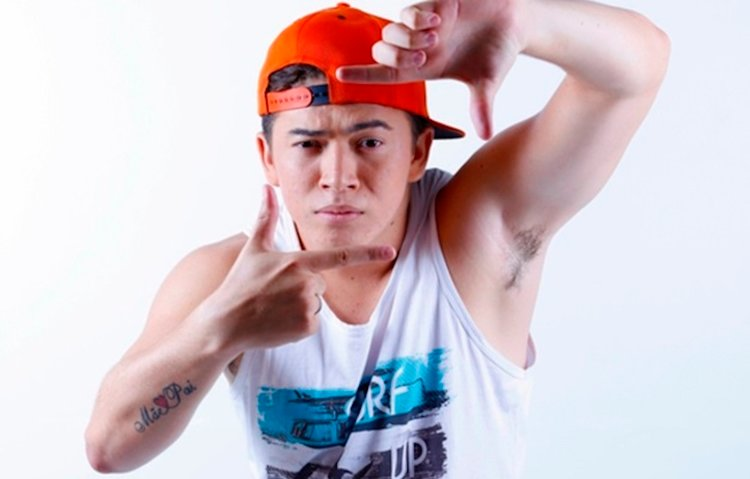 Subscribers: 26.7 million
Whinderssonnunes, 23-year-old Whindersson Nunes, is a Brazilian YouTube star who does comedy and vlogs. He uploads parodies, songs, movie reviews, and videos about his daily life. He started making videos at 15.
No. 3: ElRubiusOMG — 27.3 million subscribers
Subscribers: 27.3 million
Rubén Doblas Gundersen, better known on YouTube as ElRubiusOMG , is a 27-year-old Spanish YouTuber. He's the most followed Spanish YouTube star. Like other popular YouTubers, Doblas Gundersen is a gamer who does walk-throughs, reviews, and more, peppered with funny commentary. He published an interactive book called "Troll" in 2014.
No. 2: Germán Garmendia (HolaSoyGerman.) — 33.1 million subscribers
Subscribers: 33.1 million
Chilean YouTuber Germán Garmendia is Latin America's biggest YouTube star. The comedian and musician has two channels in the top 20. He released a book in 2016 titled, "#Chupaelperro." He became famous with his video "Las Cosas Obvias De La Vida" ("The Obvious Things of Life").
Besides HolaSoyGerman., Garmendia has another YouTube channel called JuegaGerman, which has 24.4 million subscribers and is focused on video games.
No. 1: PewDiePie — 60.4 million subscribers
Subscribers: 60.4 million subscribers
2017 estimated salary: $12 million
Felix Arvid Ulf Kjellberg is a boisterous Swedish video game commentator whose videos feature him playing various video games, while a box in the top corner of the screen shows his reactions to what's happening. His YouTube account has over 60 million followers.
Kjellberg came into a negative spotlight last year after a Wall Street Journal reportdescribed anti-Semitic messages in his videos, leading Disney and YouTube to cut direct business ties with him (though he hasn't been barred from YouTube).
____________
Fuente: https://www.businessinsider.com